Over 50 Years Later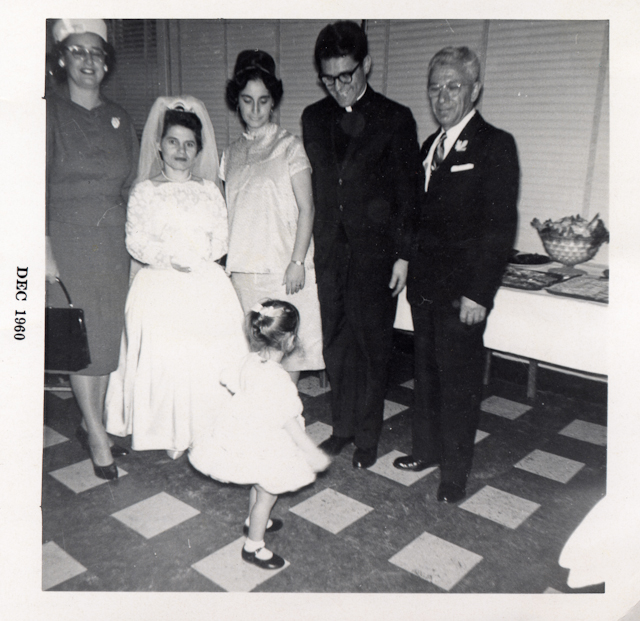 Today is my mother's birthday. She is 92 years old, we think. Happy birthday mom. I love you. I wish you didn't have to live there at the γηροκομειο. I wish a lot of things were different.
Here she is on her wedding day, more than half a century ago. She was 41 and my dad was 61. She never expected to be married at all, by that time, and he didn't really expect to get married again after being widowed. But there it is. And here I am.
I feel a confessional coming on, but I'm not in the mood for it, and I'll bet you're not either. So, I'll just leave it at that.