Gaultier Exhibit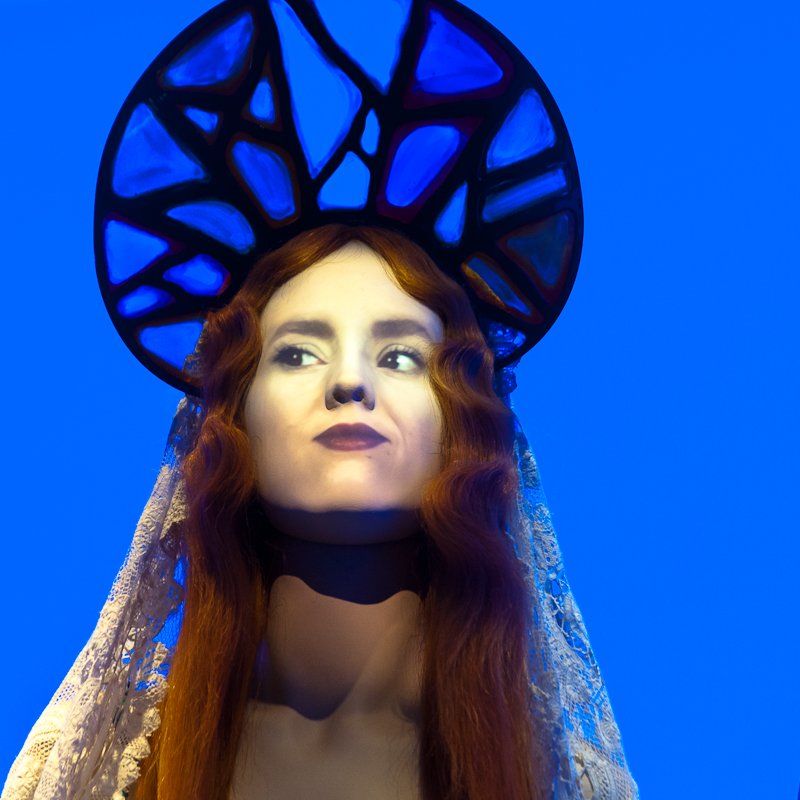 It can be a challenge to actually get out and experience what living in a culturally rich place like the Bay Area offers. Often it takes a trigger, like visiting guests, to break one out of the routine, day-to-day drudgery and into the consumption of our local cultural color.
Upon the arrival of dear friends from out-of-town this past weekend, we headed over to see the Gaultier show at the de Young Museum in San Francisco. Crossing the bridge for non-work-related reasons is a treat in itself; I just don't get to do it often enough. When I do, I remember a little more about why I wanted to live here in the Bay Area in the first place.
In any case, the show was spectacular, by which I mean heavy on spectacle. The coupling of mannequins with images was captivating. I saw a lot people spending a long time staring up at the radiant faces. Nonetheless, I did eventually manage to notice and thoroughly enjoy the clothing. While the show was seductive and beautiful, it was also quite interesting, often humorous, and informative for a fashion neophyte like me. I've seen fashion displayed in art museum settings before, but I had not really experienced couture as "fine art" in this way.
I was surprised to find that there was no restriction on photographing the show (although I was stopped from taking iPhone video of a singing mannequin). So, I was quite happy to explore the challenge of shooting in the dim light with many obstacles (i.e., people). I didn't really go above ISO 1600 because I wanted to minimize sensor noise, so exposure times were slow. But I'm sure the VR feature in my lens helped out a lot. Here is a first pass at processing some of the results.